Meet the caring staff of Baker Animal Hospital.
The staff at Baker Animal Hospital are dedicated to the health of your pets.  We love animals and are passionate about their care.  We want to make sure your best friends live their lives to the fullest.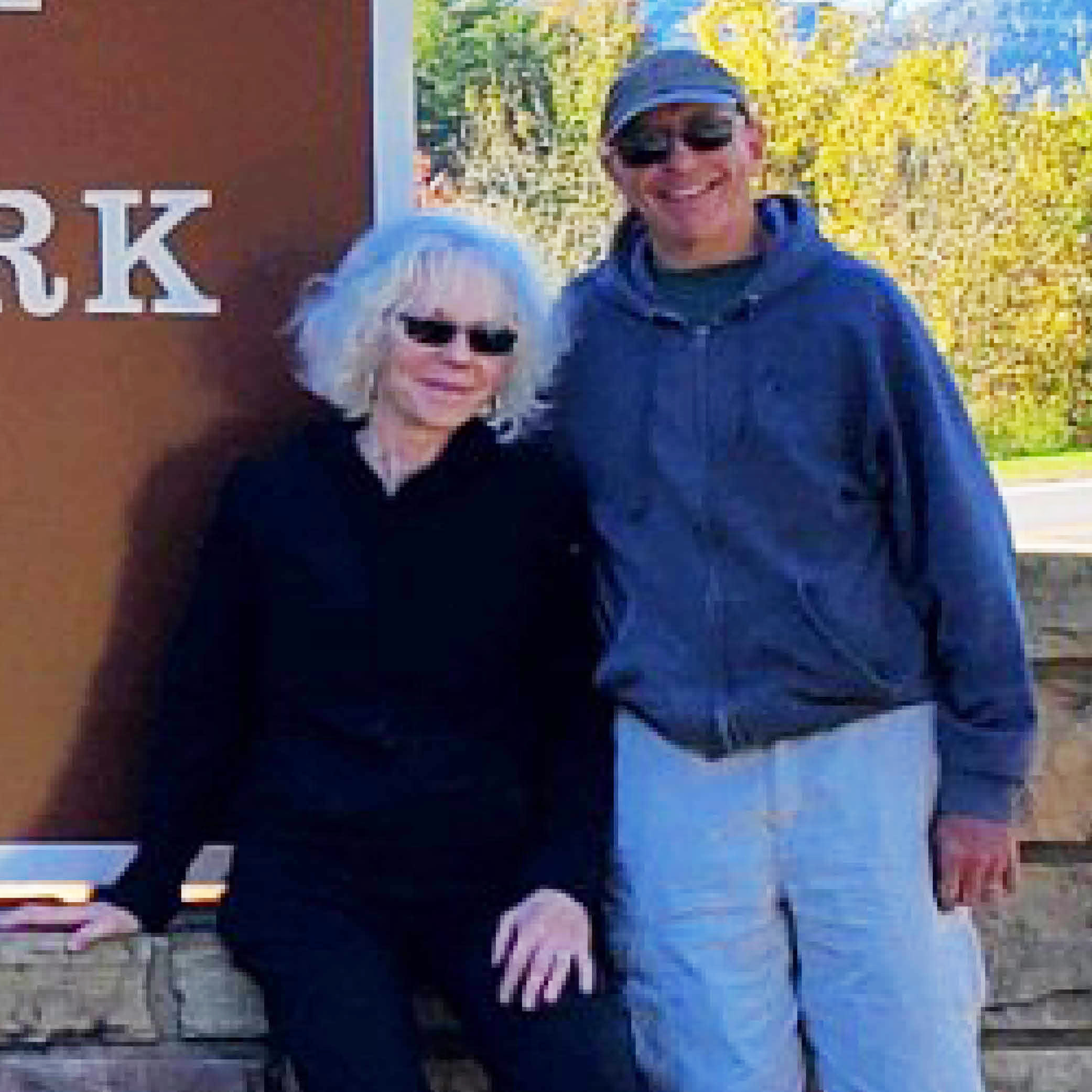 Dr. Fred Ryan graduated from Kansas State University as a Doctor of Veterinary Medicine (DVM) in 1976.  After a short job in Springfield, Missouri, Dr. Ryan made his way east to Baker Animal Hospital.  In 1980, Dr. Ryan and Dr. Ann Baker jointly purchased the practice from Dr. Bob Baker.  Dr. Ryan has been a member of the Veterinary Professional Quest since the early 90's.  His professional interests include internal medicine and surgery.
Dr. Ryan enjoys raising, training, and field-trialing German Shorthaired Pointers.  He has had several national champions.
Dr. Adam Ferguson graduated from Ada High School in 1993.  He attended The Ohio State University, receiving his Doctor of Veterinary Medicine degree in 2001.  Immediately after graduation, Dr. Ferguson came to work at Baker Animal Hospital.  After one year, he transferred to a larger hospital just outside of Fort Wayne.  The lure of small-town life with a more personal practice style brought Dr. Ferguson back to Baker Animal Hospital in 2004.
Dr. Ferguson's professional interests include: client service, staff management, preventative medicine, behavior medicine, and dentistry.  His goal is to use technology to enhance the care of his patients and the satisfaction and compliance of his clients.
Dr. Ferguson, his wife (Kristen), and three sons (Brice, Riley, and Wyatt) share their home with two dogs, a cat, and a turtle.  In their barn they house five cats, a bunny, several sheep, a pair of goats, and a horse.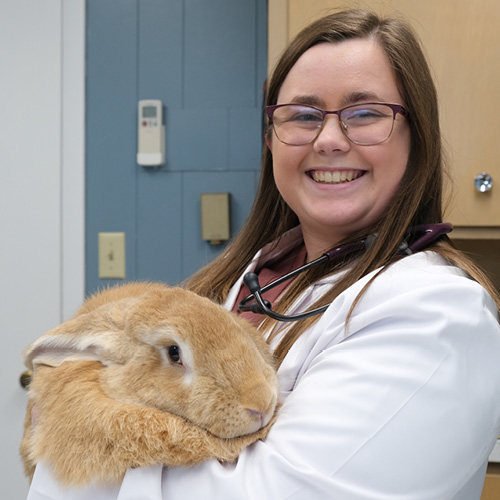 Dr. Stover grew up in Ada, Ohio on a small hobby farm where she had cats, dogs, rabbits, goats, cattle and a variety of poultry. Her love of animals was fostered at a young age, and she always knew she wanted to be a veterinarian. She started shadowing Dr. Ferguson at Baker Animal Hospital in the 6th grade. After high school she attended the University of Findlay for her undergraduate education and worked at Baker as a receptionist when she wasn't in school until she graduated in 2019. Dr. Stover then attended the University of Illinois College of Veterinary Medicine where she earned her Doctorate of Veterinary Medicine in 2023. She has special interests in preventative medicine and clinical pathology, and has added companion exotic and food animal species to the practice since starting in June 2023. Outside of work she enjoys spending time with her cat Millie and her snakes Martha, Phineas and Hermey. Dr. Stover also loves reading science fiction and fantasy books and family game nights.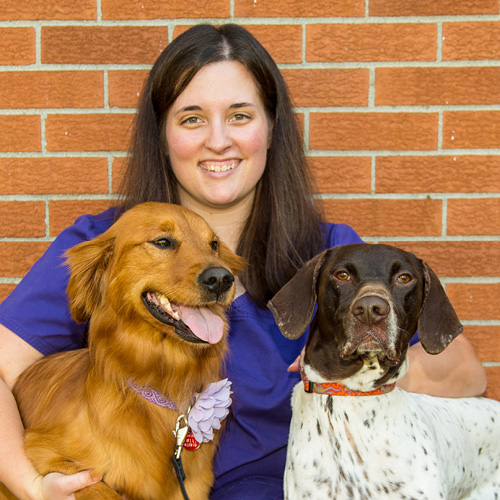 Registered Veterinary Technician – Nikki Reichelderfer graduated from Stautzenberger College in Toledo in March 2007.  She joined Baker Animal Hospital in November of the same year.  As a technician, Nikki guides your pet through all steps of surgery; she monitors and cares for all hospitalized patients; and she runs all in-house labwork.  She also has many other responsibilities around the hospital.
Nikki and her husband, Dan, keep busy with three daughters (Kara, Nora, and Lila), three dogs (Jasper, Violet, and Mack), and three cats (Garfunkel, Eli, and Windy Ding Dong).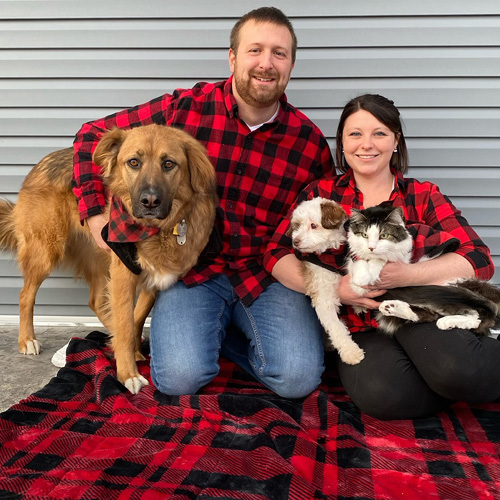 Registered Veterinary Technician – Janelle Westgerdes graduated from the Vet Tech Institute at Bradford School in Columbus in February 2016.  There she earned her Associate of Science degree in Veterinary Technology.  Janelle joined the staff at Baker Animal Hospital in June 2016 and passed her technician licensing boards in July 2016.  While at work, Janelle enjoys drawing blood, talking about nutrition, and especially taking x-rays.
Janelle has one dog named Toulouse (an aussie-doodle) and one cat named Donald.  She also shares her residence with two tortoise-shell cats.  In her free time, Janelle enjoys going to zoos/aquariums, taking in musicals, reading, and spending time with family.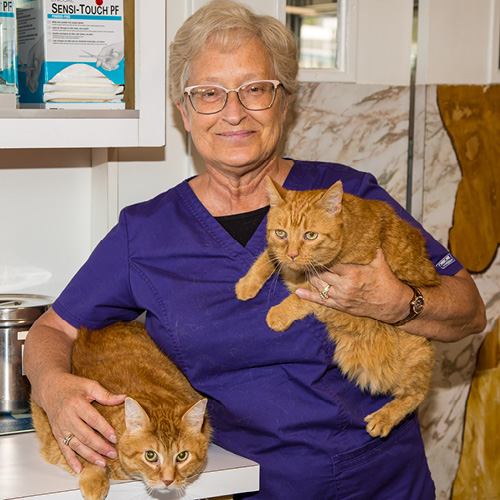 Receptionist – Cindy Stippich joined the staff in 2001.  Cindy is usually in charge of the reception area.  Her tasks include: answering phones and endless questions, scheduling appointments, admitting patients, discharging patients, and filling prescriptions.  When she is not serving as our frontline, Cindy may be helping to prepare our patients for surgery or aiding in the exam rooms.
Cindy lives with her husband, Bill, and four cats (Bubbles, Bart, Petunia, and Kittles).  She enjoys her cats and traveling.
Practice Manager – Kristen Ferguson earned her Animal Science degree from The Ohio State University in December 1998.  Kristen takes care of all business operations for the hospital, including ordering and tracking all inventory, payroll, and staff and structural logistics.  Kristen spends nearly all her time in the back offices doing managerial work.  However, occasionally you may find her holding pets in an exam room, pulling weeds outside, or riding the mower.  Her motto is: "Whatever it takes!"
At home, Kristen enjoys spending any time she can with her husband (Dr. Adam) and their three sons (Brice, Riley, and Wyatt).  She also likes to claim a little time for herself by jogging and preparing for 5Ks or the occasional half-marathon.  If she has any time left, she enjoys reading, attending church, and relaxing with her animals.
Veterinary Assistant –  Kaitlyn Long graduated from Stautzenberger College with an Associate's Degree in Veterinary Technology in December of 2019. Although Kaitlyn has been volunteering at our clinic for a few years, she officially joined our staff in October of 2020. She plans and is studying to take her technician licensing boards. While at work she enjoys preparing patients for surgery, taking care of hospitalized patients, and running diagnostic testing. Kaitlyn has one dog and cat of her own (Opie and Gomer) and one family dog (Mitzi). In her free time, Kaitlyn enjoys hiking, kayaking, fishing, Bible studying, and crafting.